Can you Trust your Vendors?
Validate, Approve, and Onboard Vendors Faster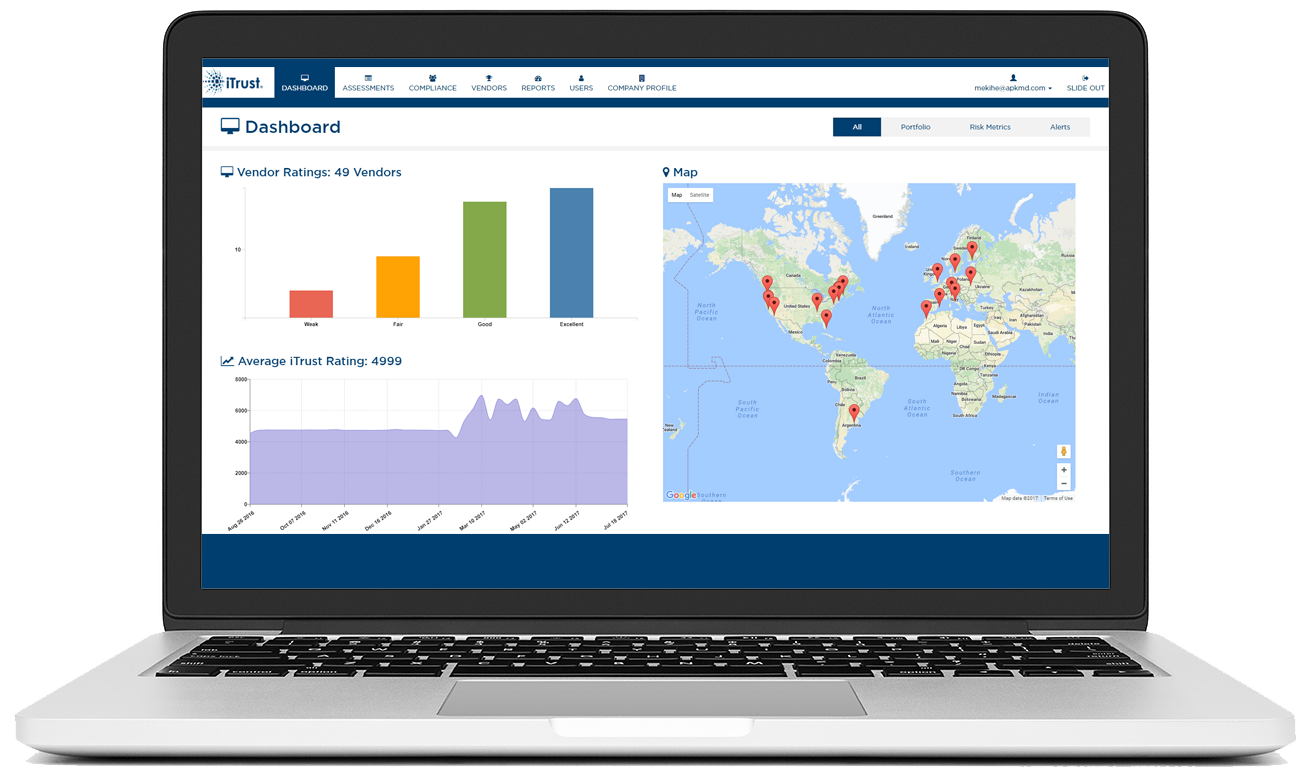 360° Assessments
Inside, outside, and independent cyber risk perspective
Compliance
Automated continuous tracking and monitoring
Network Security
Rating updates and vulnerability alerts in real-time
Hacker Threat Analysis
See what hackers are saying about your vendors
Breach Monitoring
Track breaches and remediation responses
VENDOR RISK MANAGEMENT
Cybersecurity risk ratings across your portfolio of vendors.
BENCHMARKING
Track and measure your security investments.
CYBER INSURANCE
Accelerate underwriting and close more sales with low risk, high yield clients.
MERGERS AND ACQUISITIONS
Accelerate cybersecurity due diligence on merger and acquisition targets.